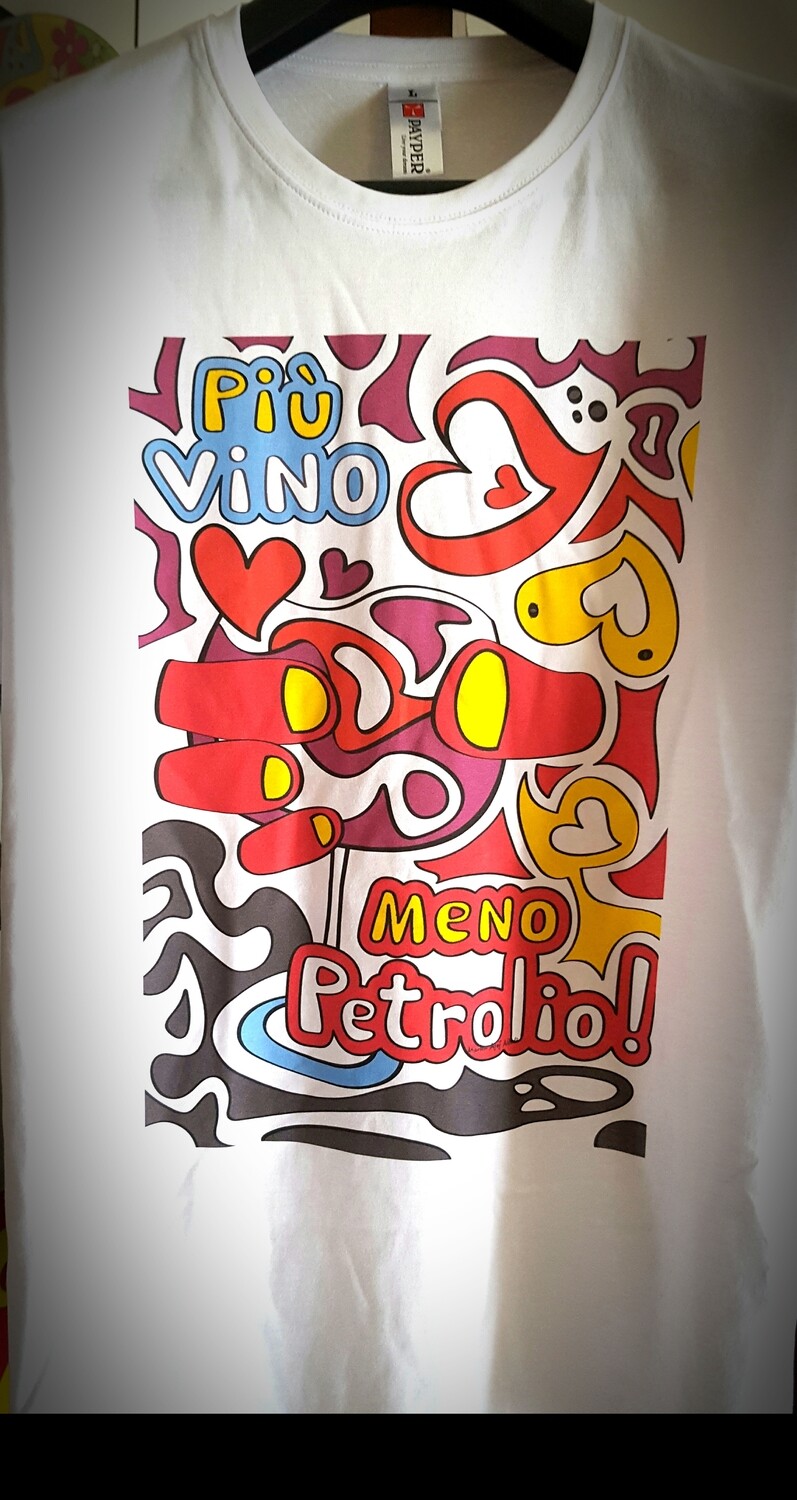 Più Vino Meno Petrolio
0001
Dettagli del prodotto
Una t-shirt "Più vino meno petrolio" per finanziare le mobilitazioni volte alla difesa dell'ambiente e della legalità in Lucania. Con l'acquisto della maglietta, al costo di 15€, è possibile sostenere l'associazione "Liberiamo la Basilicata" da sempre schierata in prima linea per dire no allo sfruttamento sconsiderato del petrolio in Basilicata!
Set-in sleeve
1×1 rib at neck collar
Inside back neck tape in self fabric
Sleeve hem and bottom hem with narrow double topstitch
SINGLE JERSEY
100% ORGANIC RING-SPUN COMBED COTTON
MEDIUM FIT
S-XL
155 GSM
Crew-neck t-shirt made of 100% untreated cotton, optical white. 155 gr. Medium fit.
Made with respect for the People & the Planet.
Organic cotton is a natural, GMO-free fibre that uses less water than standard cotton. In addition, its production does not involve the use of chemicals (no fertilisers or pesticides) and encourages rotation of crops to keep soil healthier, more fertile and maintain humidity. Waste from the cotton ginning process is also recycled for the animal feed industry.
Our high quality digital printing allows us to play with color combinations that are clear and without limits, remaining in total respect and protection of the environment, thanks to our "100% waterless" printing system, non-toxic inks and biodegradable and use of energy-efficient machinery.
SUSTAINABILITY
TOGETHER WE CAN CHANGE…
As we are all aware, the path towards a truly sustainable world is still a long one.
The scarcity of organic cotton fields, the abundant use of water in the t-shirt manufacturing process, the over consumption of textiles connected with "Fastfashion", the lack of used clothing collection initiatives to promote a circular economy, and the carbon footprint connected with the
transportation of textiles are complex challenges that do not yet all have a simple answer.
It is only together, from cooperative agriculture through to the end consumer, through brands, distributors and factories, that we will be able to move towards a better world.
Salva questo articolo per dopo